Think Tanks
Where business leaders go to change the way the world

feels.
Be part of the industry's leading social events for like-minded business leaders, change-makers, and HR professionals to forge authentic connections and create change.
Mentera Think Tanks are expertly arranged and facilitated local events fueled with food, fun, and exclusive forums where senior leaders collaborate and advance the future of mental health at work.  
Through carefully selected topics and expert partnerships, we uncover possibilities, explore how to design solutions, and improve the future of mental health. 
How does it work? 
Mentera's Think Tanks occur regionally in major cities in the US. Register your interest to attend & stay up to date on upcoming events. Attendance is limited and offers an exclusive opportunity to grow your network, indulge in an evening of fun and engagement, and have your expertise heard. Dress casually, be hungry, and be yourself.  
Who should attend?
CHROs, Senior HR Leaders, Chief People Officers, CEOs, and DE&I Directors from employers groups; Senior-level executives with payers, providers, benefits brokers, and health plans and associations; Local policy and government trailblazers should all join.
Why attend?
The health industry is enormous. The mental health and behavioral health ecosystem is expansive and growing daily. Mentera's mission is to advance mental health and wellbeing. If you want to advance mental health and wellbeing & see change in the workplace, come join us.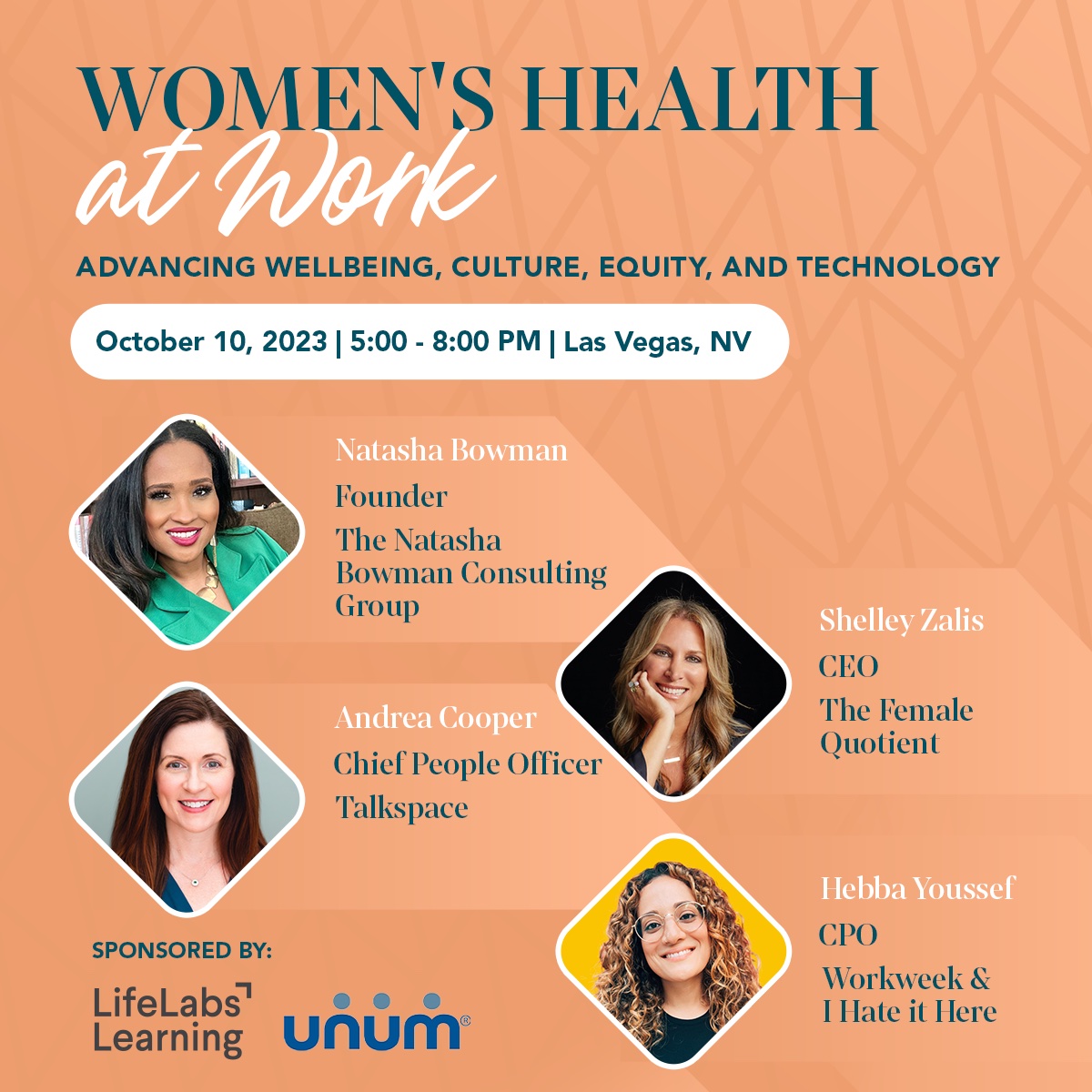 Women's Health at Work
October 10, 2023 | 5:00 PM PST
Location: Las Vegas

Sponsored by: LifeLabs Learning and Unum
Speakers:
Natasha Bowman – Founder, The Natasha Bowman Consulting Group
Andrea Cooper – Chief People Officer, Talkspace
Hebba Youssef – CPO, Workweek & I Hate it Here
Shelley Zalis – CEO, The Female Quotient
Join Mentera for an exclusive evening discussing women's health in the workplace and the crucial need for inclusive benefits. There is a resounding call for comprehensive and inclusive benefits that enhance physical, financial, social, and mental health at work. This unforgettable event will inspire and fuel employers' unwavering commitment to forging healthier, more equitable work environments for all. Prepare to be captivated by renowned speakers that will shine a spotlight on the unique challenges faced by women in the workplace. Together, we will unlock groundbreaking insights, hear about transformative experiences, and uncover innovative solutions for the business leaders, HR decision makers, and people operations trailblazers. Be part of creating a new era of workplace health with Mentera.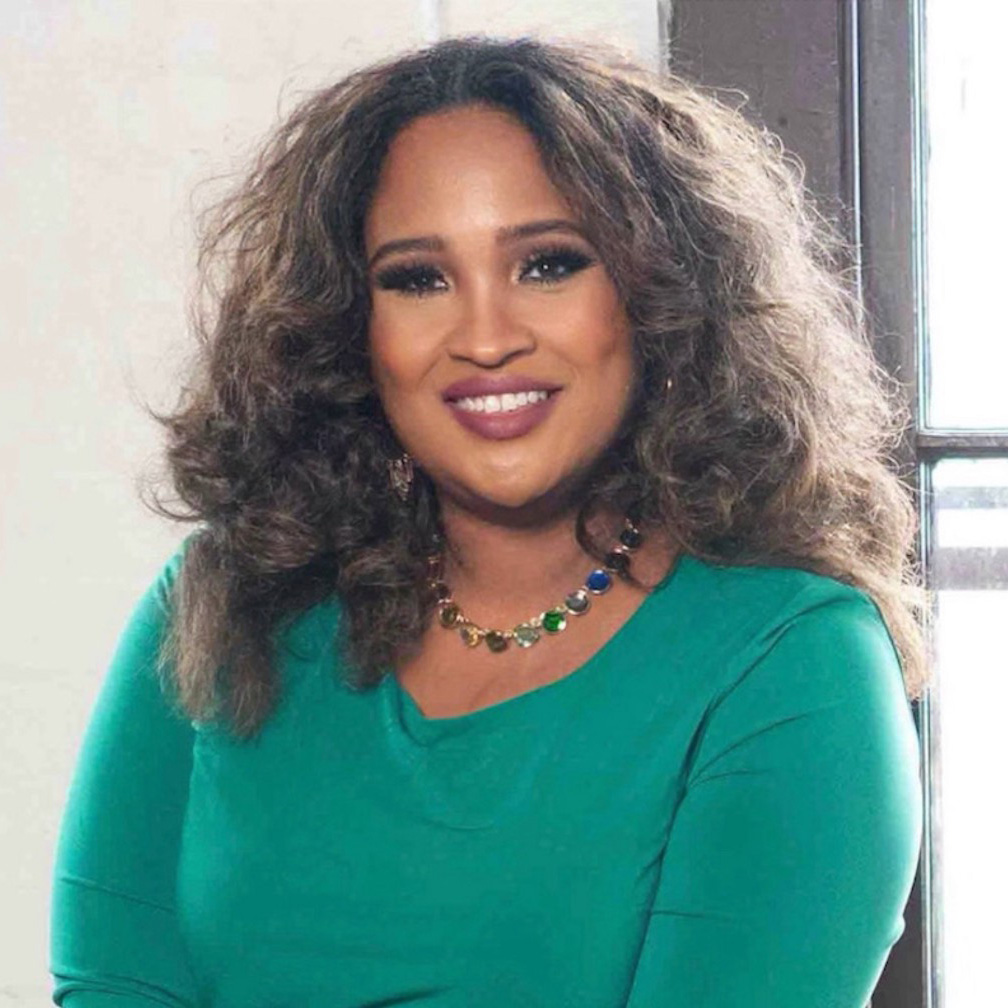 2023 Global Workplace Wellness Think Tank
May 8, 2023 | 10:00 AM-4:00 PM EST
Location: World Trade Center, NYC

Powered by The Bowman Foundation for Workplace Equity & Mental Wellness & Mentera
Facilitator: Natasha Bowman
The Bowman Foundation for Workplace Equity and Mental Wellness and Mentera are excited to invite you to participate in the Global Workplace Mental Wellness Think Tank, a groundbreaking initiative to transform how organizations approach mental health and wellbeing in the workplace.
In today's fast-paced world, workplace mental wellness has become a critical priority for organizations. As a leading expert in mental health, your expertise and insights will be invaluable in addressing this pressing issue. This exclusive event brings together a diverse task force of organizational leaders and psychologists, mental health providers, DEI experts, academics, workplace consultants, strategists, activists, and employment lawyers worldwide.
The Global Workplace Mental Wellness Think Tank aims to:
Identify innovative strategies and interventions that effectively promote mental wellness in the workplace
Develop evidence-based recommendations for organizations to foster psychological safety and support employee wellbeing
Create a platform for collaboration and knowledge sharing among industry experts to drive positive change in workplace mental health
By joining the Think Tank, you will have the unique opportunity to shape the future of mental health at work and create a healthier, more productive work environment for millions of people.
To learn more or become a sponsor, contact Corinne Virgulto.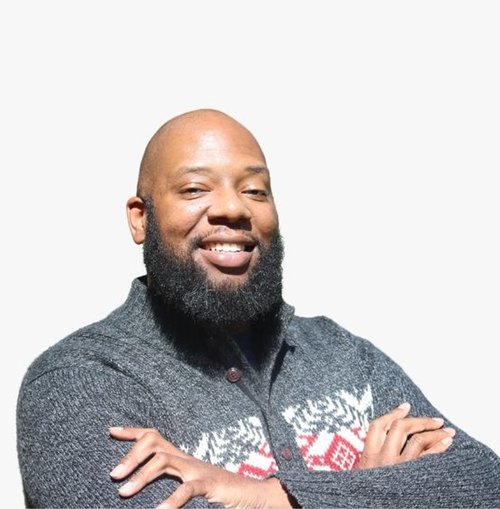 Creating an Environment of Trust
April 18, 2023 | 6:00 PM EST
Location: South City Kitchen Buckhead, Atlanta GA

Powered by: LifeLabs Learning
Join us to build relationships with business leaders, disruptors, and local change-makers at our VIP Think Tank. During this in-person gathering, Life Labs will dive deep on Building Psychological Safety to Boost Team Performance. We will facilitate meaningful conversations with participants on what they are currently doing, challenges they are facing, and actionable tips to make employees feel safer at work. The Think Tank will be at a local venue in Atlanta where you'll enjoy networking and a 3-course meal to fuel your discussions. Come ready to connect, learn and grow.
You will learn how to:
Create productive vulnerability
Diagnose common trust blockers and identify solutions to fix them, faster
Increase team learning behaviors to more effectively learn from mistakes
Get Notified When Registrations Open
Be among the first to know when registration opens for new Think Tanks.
Mentera's sponsors make every Think Tank a special, curated, and must-attend occasion. Sponsor a Think Tank to meet & greet guests, create friendships, and foster loyal business relationships.