Care Chats
Mentera's Care Chat series discusses the critical need for every organization to have a Care Stack and evaluate & improve mental and behavioral health resources in the workplace. 
Designed for anyone that wants to be part of the mental health in the workplace conversations, monthly we bring together experts from companies that have pledged to improve wellbeing at work to share what they are doing at their companies to improve the mental wellness of their employees. Interested in supporting our care chats? Contact Katie Lind, Mentera Sales Executive, for more details regarding sponsorship.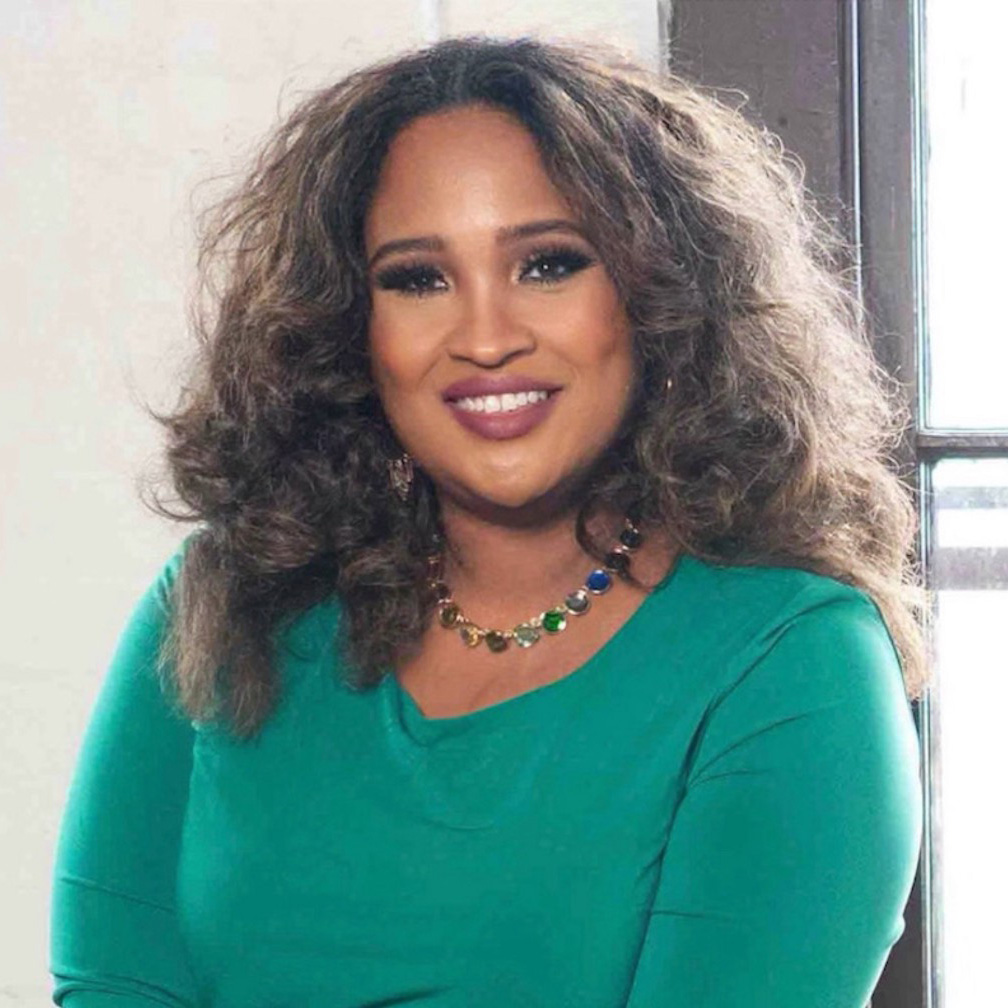 Natasha Bowman is one of the most well-known names in workplace expertise. She's often mentioned with names such as Simon Sinek, Brene Brown, and Adam Grant. As an acclaimed champion for workplace equity, she has been named a Top 30 Global Guru in management, a Top 200 Voice in Leadership, and a LinkedIn Top Voice for Mental Health. She is a two-time author, TEDx Speaker, Forbes Contributor, media maven, and President of NYC-based leadership development firm, Performance ReNEW. 
Read Natasha's Bio
As a social media influencer, Natasha uses her platform to tackle challenging and sensitive subjects and is not afraid to ruffle feathers with her commentary about creating workplaces and societies. After her bipolar diagnosis in 2021, Natasha has become a relentless advocate for mental health, specifically by urging organizations to promote cultures of mental wellness.
Her latest vision is The Bowman Foundation for Workplace Equity and Mental Wellness. She hopes to create healthy work environments for everyone through The Bowman Foundation regardless of their employer's ability to fund DEI initiatives. She is committed to changing lives and saving lives by advocating for psychologically safe and healthy work cultures.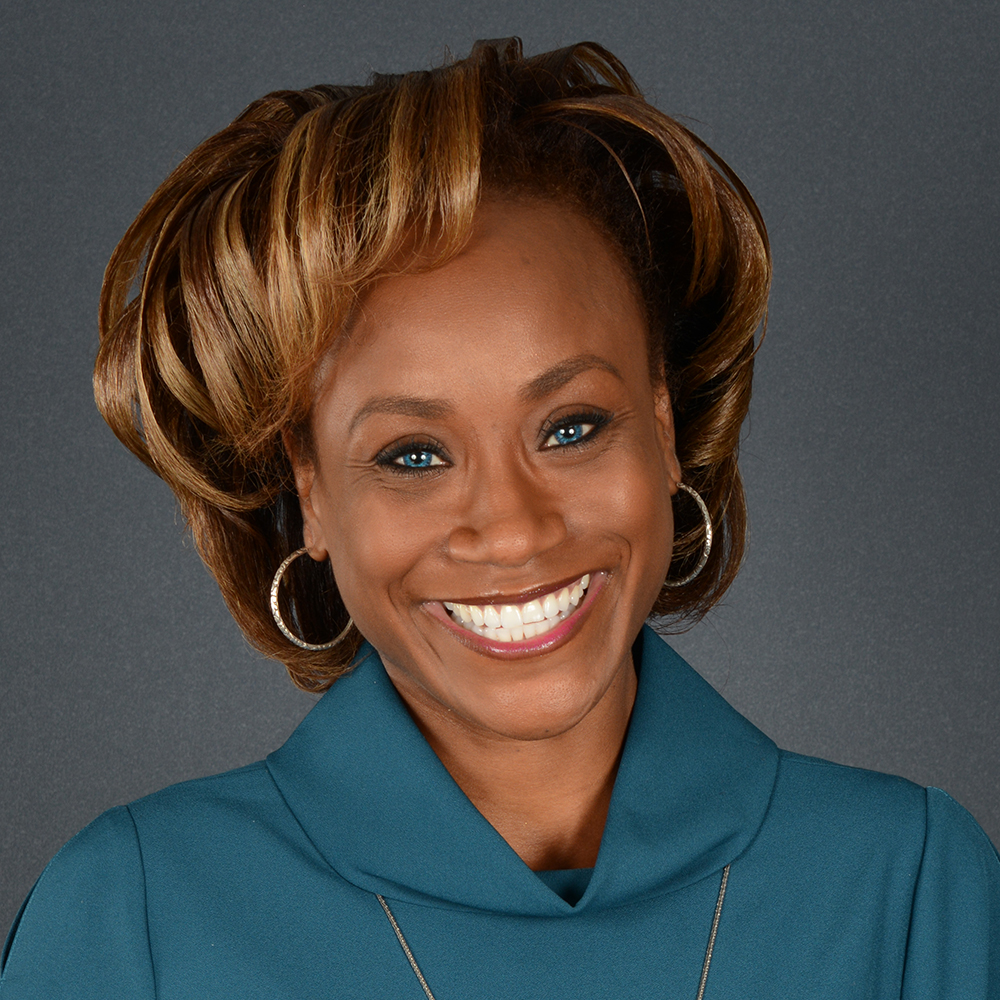 Permission to be Well: Elements of Successful Employee Wellness Programs
View Details
To properly craft and implement a plan, you'll need to understand the considerations. Introducing the Mentera Care Stack – a playbook to help you improve your company's Mental Health. Join Ebony J. Travis Tichenor as she shows you how to give your company permission to be well. Topics include: 
How company leaders and Human Resources professionals can begin to holistically consider a company's mental health and make improvements for their employees

 

Ways a mental health program benefits both workforce attraction and retention

 

What Boston Scientific

is currently doing and the results they are experiencing

 

An introduction to the

Mentera Care Stack

, a playbook for achieving better wellness across your workforce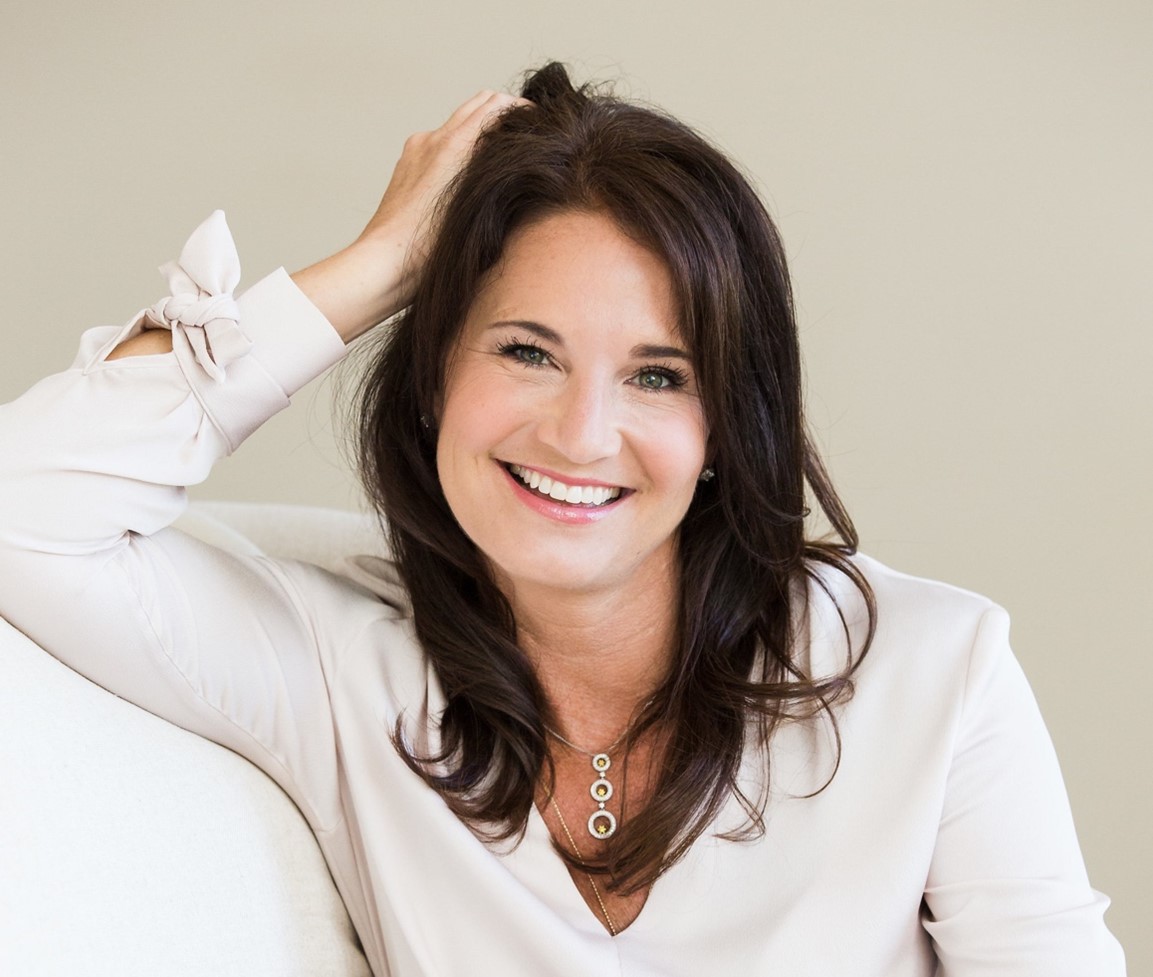 Building Employee Wellbeing to Improve Happiness & Job Performance
Attracting talent, hiring, onboarding, managing employees, and sometimes layoffs keep company leaders and Human Resource professionals busy. Because HR has so much to do, improving existing employee engagement and productivity is not always given top priority. There is no shortage of ways to help employees be productive and happy, but there are consistent steps to be taken to get it right. Join Jen Elmquist with Life Time as she shares the story and success of the LT Mind program for employees, from how it started as a pre-pandemic pilot through today.
View Details
Topics include:
How Life Time Mind was built with care, trust, and privacy at its core
Mental health tools employees have access to through the program
Overall feedback and results
Using the Mentera Care Stack playbook to create a plan
Evaluating the Effectiveness of Your Employee Wellness Program
Tuesday,

May

2

| 1:00 – 1:30 PM ET

Starting an employee wellness program can be an important first step to improving the health and well-being of your workforce. It's important that leaders and Human Resource professionals are authentic in their approach and involve employees in the planning, implementation, and evaluation process. It's important to create a plan that is easily adopted and sustained over time.
View Details
Our speaker walks you through the key steps to getting started. Topics include: 
Ways to assess the current health and wellness needs of your employees (i.e. surveys / open feedback)

 

Set goals and objectives for the program, such as reducing absenteeism or increasing productivity

 

Identify important evaluation metrics using case examples and continuously monitor these measurements 

Use the

Mentera Care Stack

playbook to create your plan

 
How to Enjoy Collaborating with Difficult Colleagues
Tuesday,

June

6

| 1:00 – 1:30 PM ET

We all have the person that we dread working with, or least don't look forward to engaging with each week. Chances are they feel the same way about you. Studies show that it is possible to enjoy working with those that you perceive difficult, by understanding them better. Join our speaker as they share how they've transformed working relationships and tips for you to do the same.
View Details
Topics include: 
Conflicting work styles that lead to others' ability to "push our buttons"

 

How to build empathy and curiosity for those we dislike

 

Simple yet effective strategies for working with difficult people
Expect the Unexpected: Preparing for Unplanned Mental Health Crisis' at Work 
Tuesday,

Ju

ly

11

 | 1:00 – 1:30 PM ET
It can happen in a blink! A stable employee or their loved one can find themselves in the throes of dealing with a mental health crisis that demands immediate attention and action. Employers who are prepared with supportive resources and responses can provide the guardrail that prevents employees from the potential to derail. Join our speaker as they share how your HR team can be prepared.
View Details
Topics include: 
Defining scenarios and corresponding policies for assisting employees in an acute state of mental health need

 

Important communication touch points with managers, clients, and the employee during the crisis and absence, and after the return to work

 

Helping managers and teams identify key roles / tasks and cross-training opportunities for work that must be covered during an employee absence

 

What the speaker's company

 is currently doing and the results they are experiencing

 

Use the

Mentera Care Stack

playbook to create a plan so your business can continue to operate smoothly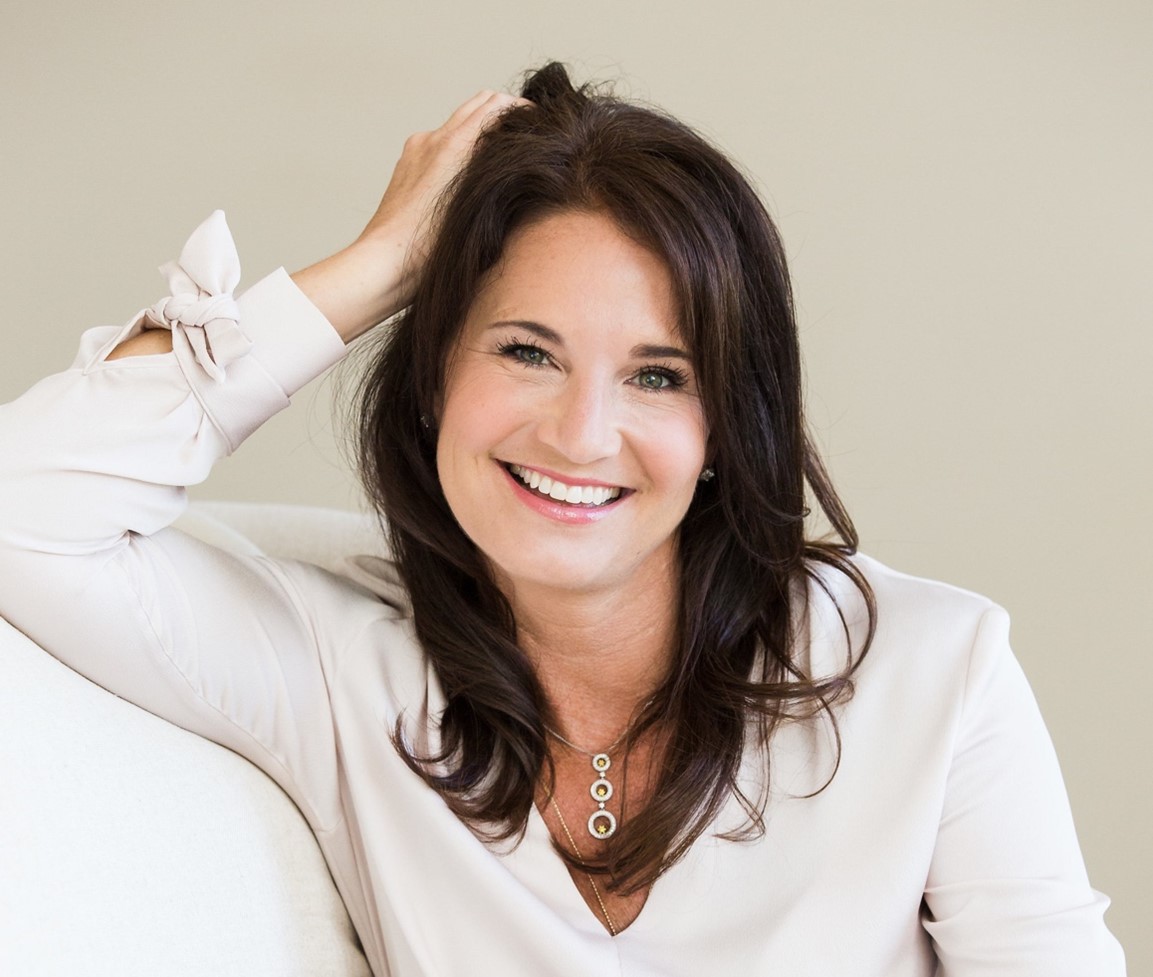 Prioritizing Trust and Privacy When Examining Employee Mental Health
Tuesday,

August 8

 | 1:00 – 1:30 PM ET
Jennifer Elmquist, LT Mind Executive Director, Life Time
Asking employees to trust you, the employer, can be an uphill battle, especially when it comes to sharing personal and sensitive information around their mental health. Building trust between employer and employee is a process, and one that takes time.
View Details
Our speaker shares how they are building trust with employees. Topics include: 
Behaviors that build trust 

 

Why transparency must be thoughtful and about doing what's right without violating confidentiality

 

Case examples that demonstrate how employers can work to be worthy of others' trust 
Digital Therapeutics (DTx) Technology that Effectively Addresses Chronic Conditions 
Tuesday,

September

12

 

 | 1:00 – 1:30 PM ET
Digital therapeutics (DTx) is a new technology that uses digital or technology-based interventions to prevent, manage, or treat chronic health conditions. These interventions can take the form of mobile apps, wearable devices, or software programs that are designed to deliver personalized, evidence-based care to individuals. DTx is gaining attention as a cost-effective and scalable way to address chronic health issues such as diabetes, hypertension, and mental health disorders. The goal of DTx is to empower individuals to take control of their own health by providing them with the tools and resources they need to manage their conditions effectively. Our speaker will share the latest in the DTx field for company leaders and Human Resource professionals.
View Details
Topics include: 
Trends in evolving digital therapeutic technology and ways it's revolutionizing the management of chronic health conditions 

 

Why access to DTx strengthens the impact of an organization's health awareness efforts, improves DEI efforts, and provides a foundation for a stronger proactive health culture

 

How to uplevel a benefits stack to create a more proactive health culture and weave digital therapeutics into benefits plans

 

What the speaker's company

 is currently doing and the results they are experiencing

 

Mentera's resource list for employers to search

 

Use the

Mentera Care Stack

playbook to create a plan

 
Beyond the Employee: Supporting Employees and Their Families 
Tuesday,

October

3

 

 | 1:00 – 1:30 PM ET
The definition of "family" is changing. By taking a holistic approach to employee support, employers can create a positive and supportive work environment that benefits both employees and their families. One way to do this is by providing resources and support for employees' families. So, how do busy HR professionals find the needed resources?
View Details
Join our speaker to hear about: 
Industry trends and pain points around resources for employees and families

 

Support services, such as counseling or childcare assistance, to help employees manage stress and other challenges

 

Education and resources on topics such as financial planning, health and wellness, and parenting to help employees and their families navigate the complex issues they may face. 

 

What the speaker's company

is currently doing and the results they are experiencing

 

Mentera's resource list for employers to search

 

Use the

Mentera Care Stack

playbook to create a plan

 
Changing Regulations at Work: Psychedelics & Cannabis in the Workplace 
Tuesday,

November

7

 

 | 1:00 – 1:30 PM ET
Join our panel of industry experts as they look at current federal and state policies around cannabis and psychedelic therapy legalization, and the ensuing risks and benefits for employers interested in adding policies for these drugs to their mental health programs.
View Details
Topics include: 
The stigma around marijuana and psychedelic drugs to treat mental health conditions

 

Explore the latest in policy change and research

 

Ways HR professionals can begin to think about moving the needle for their employees

 

How our panelists

see their companies approaching the changing environment
Destigmatizing Addiction: How Does Substance Abuse Affect the Workplace 
Tuesday,

December

5

 

 | 1:00 – 1:30 PM ET
Substance abuse, including addiction, is a significant problem that affects many individuals and their families. Unfortunately, it also has a significant impact on the workplace. Substance abuse can lead to decreased productivity, increased absenteeism, and a higher risk of accidents and injuries on the job.
View Details
Join our speaker as they discuss: 
The negative impact of addiction on employee and customer morale 

 

Legal issues for employers

 

How employers can provide support, resources, and an empathetic approach for those who are struggling with addiction

What the speaker's company

 is currently doing and the results they are experiencing

Use the

Mentera Care Stack

playbook to create a plan

 
Get Notified When Registrations Open
Be among the first to know when registration opens for new Care Chats.
Changing the way the world feels is a big mission and we need your support. We're seeking partners who want to amplify these conversations and share how their tech and services support what business leaders are doing in the workplace. Sponsor a Care Chat to increase brand awareness, promote thought leadership, and illustrate the importance of mental and behavioral health at work.