Let's face it—the one-size fits all approach to mental health is so outdated.
Introducing the Care Stack: a new approach for businesses looking to meet their employees' mental health needs at every level. We believe this concept's time has come and we're putting together unique experiences to share it with the world.
Mentera brings together leaders and influencers at top companies across industries looking for the best solutions to support employee mental health. Together in this virtual experience, we'll take the time to learn through real conversations with the thought leaders, innovators and champions helping to create a new era of mental health.
Sessions
Wellbeing | Watch On-Demand »
Nathan Romano, President, Atalaya
Amelia Wilcox, CEO + Founder, Nivati

The wellbeing of your employees is often one of the biggest opportunities for support that companies miss. The majority of people in the workplace do not have a mental health diagnosis, but that doesn't mean that they don't need to work on their mental health. Investing in employee wellbeing not only improves employee experience, but also can prevent escalation of needs. In this session, you'll hear about how building mental health and wellbeing into your life can make a huge difference and the solutions that are giving each of us the opportunity to take care of our wellbeing.
Chronic | Watch On-Demand »
Dale Cook, CEO, Learn to Live
Amy Dixon, 2020 Paratriathlon National Champion, Motivational Speaker, President of Glaucoma Eyes International
Managing a mental health condition alone is difficult work, add on top of that a career, relationships, and living your life, it can become overwhelming. Access to quality care can be challenging, whether you're looking for a therapist, psychiatrist or outpatient program, finding the right provider can make all the difference. In this session you'll hear about overcoming challenges and adversity through resilience and support, as well as solutions that make living a mental health condition manageable.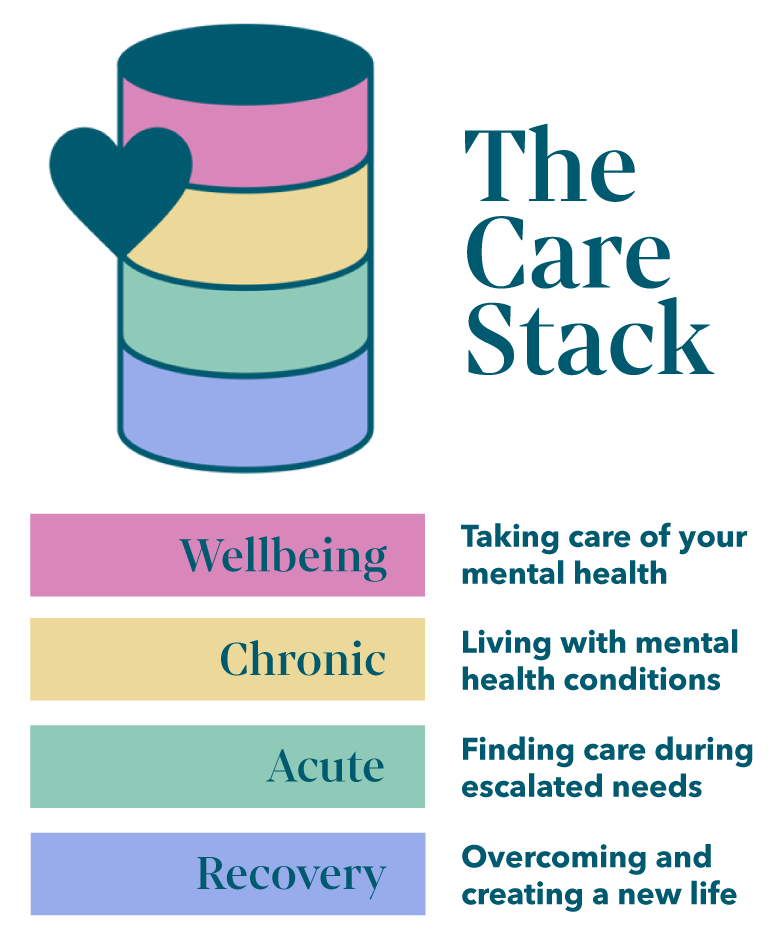 Acute | Watch On-Demand »
Kelly Clarke, Assistant Vice President, 988 Network Engagement, Vibrant Emotional Health
In times of crisis knowing where to go for the right treatment is imperative. Healthcare costs are high and finding treatment can be difficult depending on what's available to you. Most of us have never had to cope with a mental health crisis for ourselves or someone close to us and having a plan can make all the difference in the world. In this session you'll get a better sense of what the reality of access to acute care is in our world and the solutions that are expanding that access for everyone.
Recovery | Watch On-Demand »
Dr. Steven Pratt, Senior Medical Director, Magellan Healthcare
Rebuilding your life after living with a longstanding co-occurring disorder, like addiction or eating disorders, can be just as challenging as doing the work to overcome them. Life in recovery requires specialized support in order to protect from relapse and create opportunities for healthy living. In this session you'll hear about what it means to live in recovery and the solutions that are giving people a new lease on life through better treatment.
Each session includes:
Intro to the Care Stack: Brief intro from Mentera team on the Care Stack concept and focus for the day.
Keynote/POV: Inspiring and engaging stories from individuals with real world experience living within each level of the care stack.
Use-case: In action examples of companies offering solutions for each level of the Care Stack giving an example of what that support looks like.
Mentera Moment: Live round table discussion featuring audience questions and interactions between presentations, giving you an opportunity to co-create solutions for the new era of mental health.